Even in the glamorous fashion world, packaging is the key to defining customer experience and building loyalty. If we say that fast fashion has made us accustomed to extremely simple retail clothing packaging, for example. Ordinary OPP bag. In the mid-to-high-end clothing market, the clothing packaging boxes have undergone earth-shaking changes. Here are some mid-to-high-end clothing packaging gift boxes for everyone to get design inspiration from them.
Gucci
Everyone is no stranger to the Gucci brand. It is an Italian fashion luxury brand. The uniqueness of Gucci luxury packaging boxes is that the packaging boxes are made of high-quality materials. Gucci (Gucci) initially used packaging cartons and handbags with a laminating process. The film on the surface of the packaging box is made of plastic, which is not recyclable and degradable. However, all of Gucci's packaging boxes and gift bags are made of virgin paper, and the surface is no longer covered with non-degradable plastic film, which is also more environmentally friendly as a whole. Secondly, thanks to its appearance, the appearance of the Gucci box is very simple, with almost no complicated elements. This is also the brand logo in the box that is particularly prominent, allowing potential customers to recognize its brand at a glance .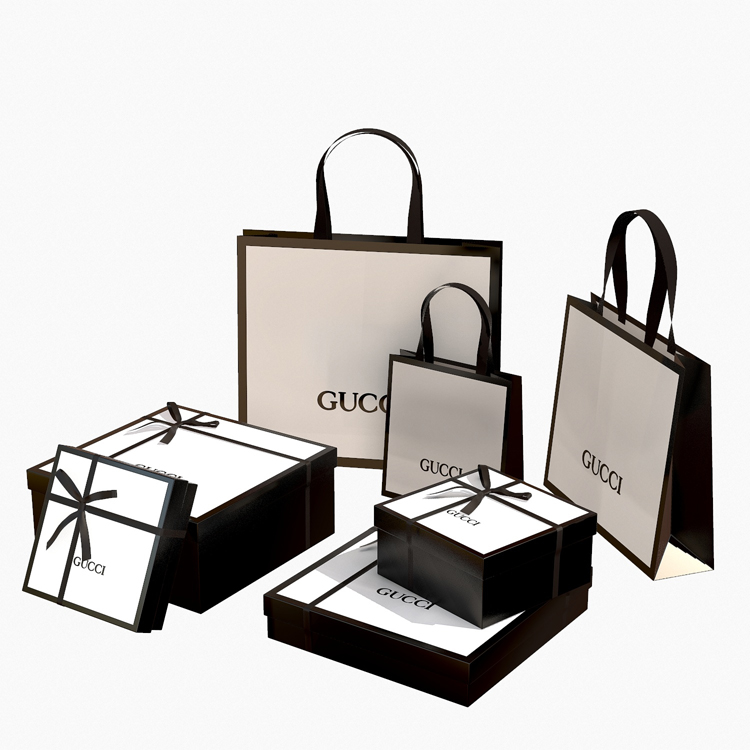 Chanel
The French luxury brand Chanel, which started with haute couture clothing, has always displayed its elegant and simple brand image in front of customers. The appearance of its luxury clothing packaging box is as elegant and simple as its brand image. Most of Chanel's clothing packaging boxes are mainly black and white. Apart from the brand logo, there are almost no other design elements in the box. Coupled with the camellia elements with brand characteristics, it can better remind customers of the Chanel brand for the first time.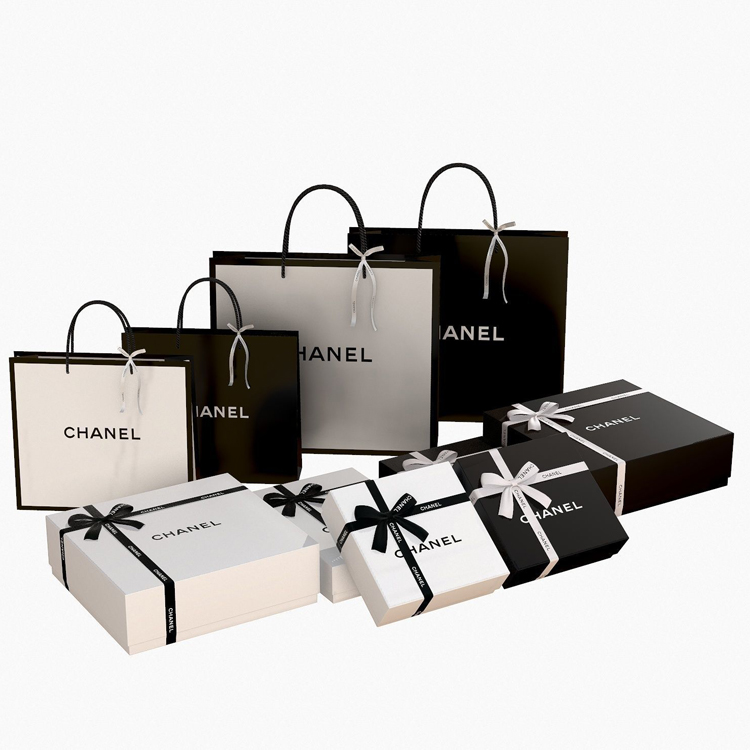 Motoluxe
British sportswear brand Motoluxe uses two vibrant colors, yellow and green, in its clothing boxes. This is also very similar to their brand's products. The overall appearance of the clothing packaging box is very fashionable and has unique connotations. It has a sense of luxury and a sense of sport at the same time.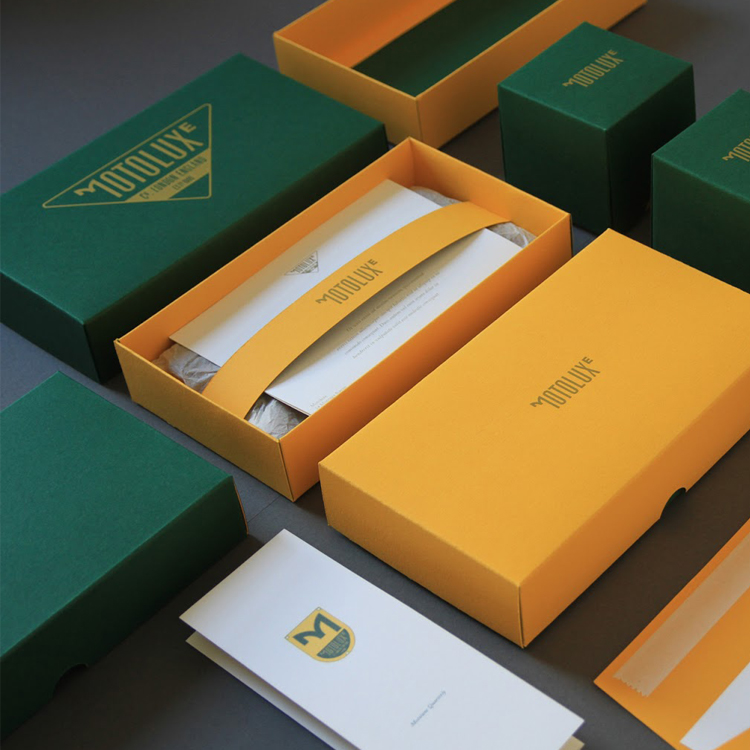 In the mid-to-high-end clothing market, the packaging boxes of dresses, ordinary clothing or various clothing accessories should reflect your brand well and surprise customers, so as to keep your brand experience always fresh. Through the above case of clothing packaging box, it can help you to be more comfortable in customizing the packaging box.